ONGA circulation/filtration pumps are engineered and manufactured to the highest standards of precision and quality for safe, dependable, and long-lasting operation. And, with new technology incorporated, many are whisper quiet. Talk to us to choose the pump model and size that will efficiently meet the specific requirements of your pool.

Find out more about Onga Pool Pumps


LEISURETIME Pool pump
The range of LeisureTime pool pumps have been purposefully designed to provide maximum performance and corrosion resistance at a realistic cost.
Features


Self-aligning barrel unions
Elevated motor foot
Corrosion resistant endshield
Large hair and lint pot with see through lid
Low friction lint pot O-ring
2 year limited warranty. Terms and conditions apply.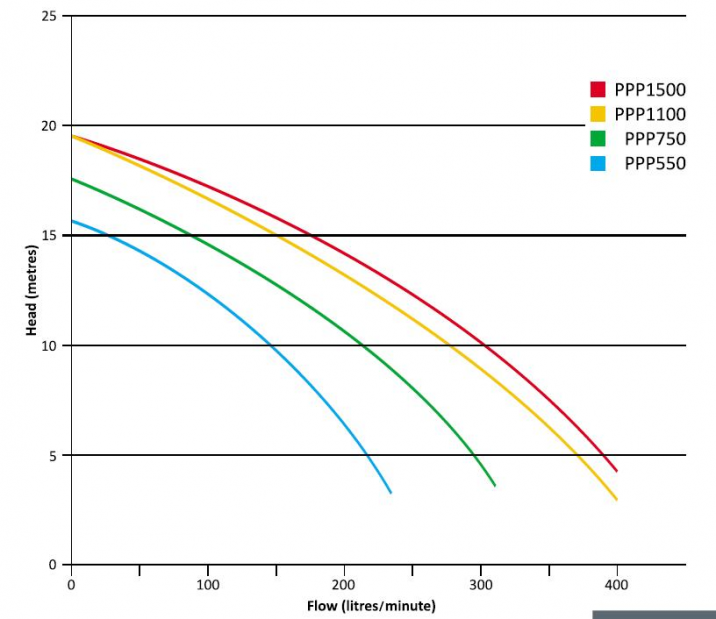 Pantera pumps are high performance pumps with 5 levels of corrosion resistance. With over 30 years experience selling into the pool industry, we know the more protection you give the motor, the better off you are and that's why we build five levels of motor protection into the Pantera range of pool pumps.
Stainless steel motor shaft - A 5/8" 316 Stainless Steelshaft extends the life of the pump.
Shaft Sleeve - A nylon shaft sleeve incorporating aflinger, adds additional water ingress protection.
Mechanical Seal - A heavy-duty 3/4" 316 Stainless Steelmechanical seal (on all models) provides extended lifeand longer intervals between servicing.
Plastic Yoke and Lip-Seal - The wet end designintegrates a moulded end-shield cover and lip seal,protecting the motor from water damage.
Self aligning barrel unions (40mm/50mm) included.
3 years limited warranty.Terms and conditions apply.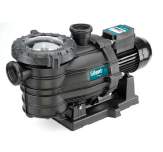 The Onga SilentFlo is an ultra-quiet, high-efficiency, self-priming, medium head pump in 3/4 through 2hp with an extra large, integral hair and lint strainer. SilentFlo is precision moulded with Pentair's innovative thermopastic composite resin that is not only tough and highly corrosion resistant but is design to dampen the noise created by the pump giving ultra-quiet operation. Silentflo features a high quality mechanical seal,stainless steel shaft and fasteners which will ensure that this pump will give top performance and reliability for years to come.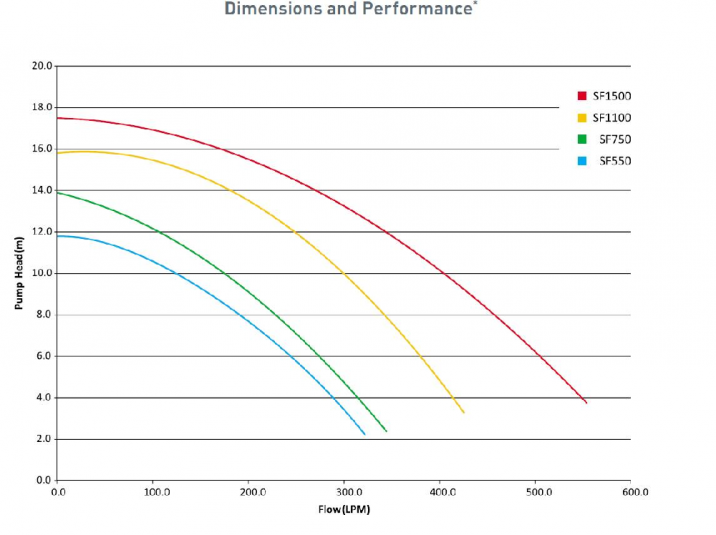 Quiet operation - A specially designed sounddampening pump casing and base make pump operation incredibly quiet, enabling you to run the pump at night without disturbing the neighbours and take advantage of the off-peak tariffs.
High efficiency - Precision-fit internal components and superior hydraulic design deliver effortless performance, energy savings and extended pump life.
Elevated base - Further dampens sound and vibration for even quieter operation and keeps the pump above sitting water which minimises corrosion.
Large volume Strainer basket Minimises the maintenance requirement by extending the time between strainer basket clean outs.
Dual connections - 50mm thread or 50mm quickdisconnect barrel unions (included). Cam & RampTM lid - Easy to remove, locks in place with a quarter turn, making inspection and cleaning a breeze.
3 years limited warranty.Terms and conditions apply.